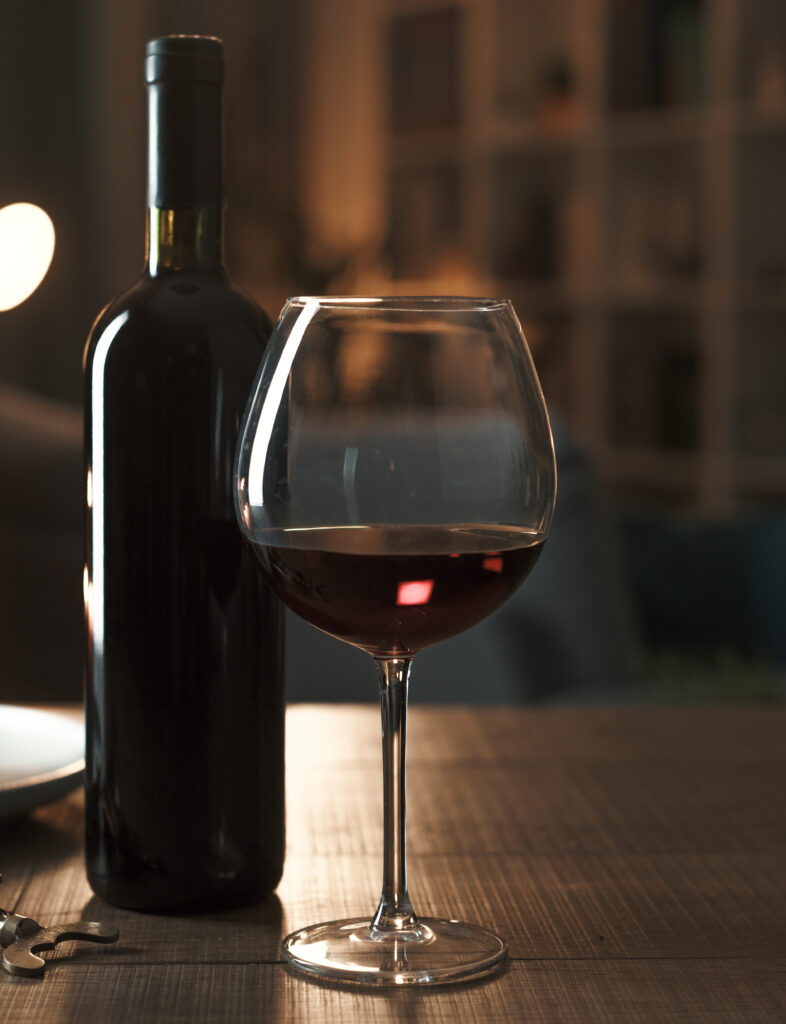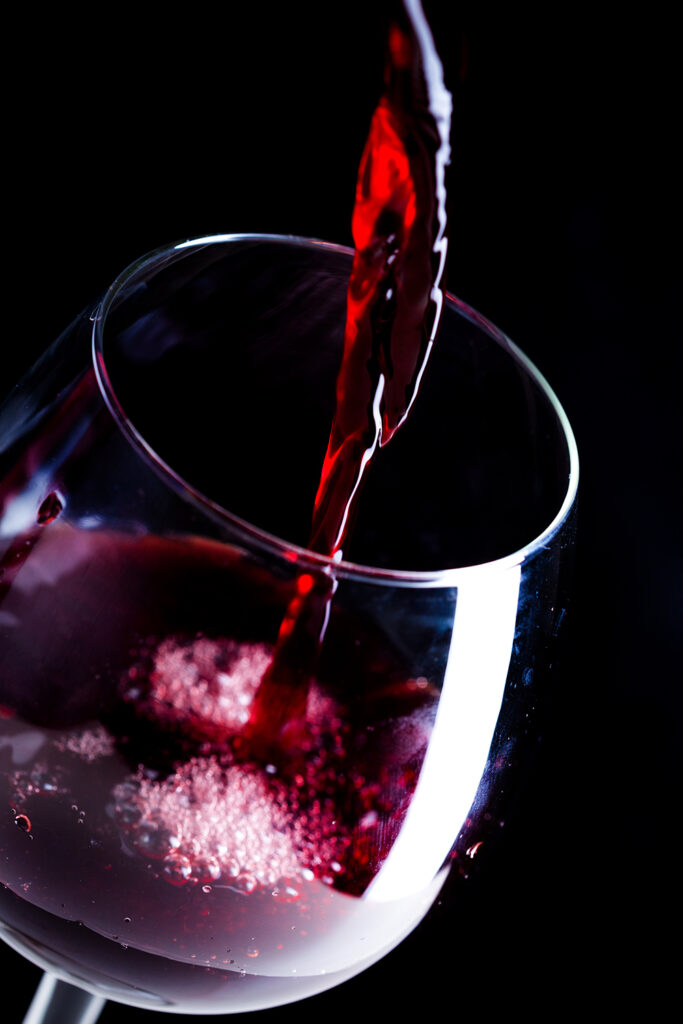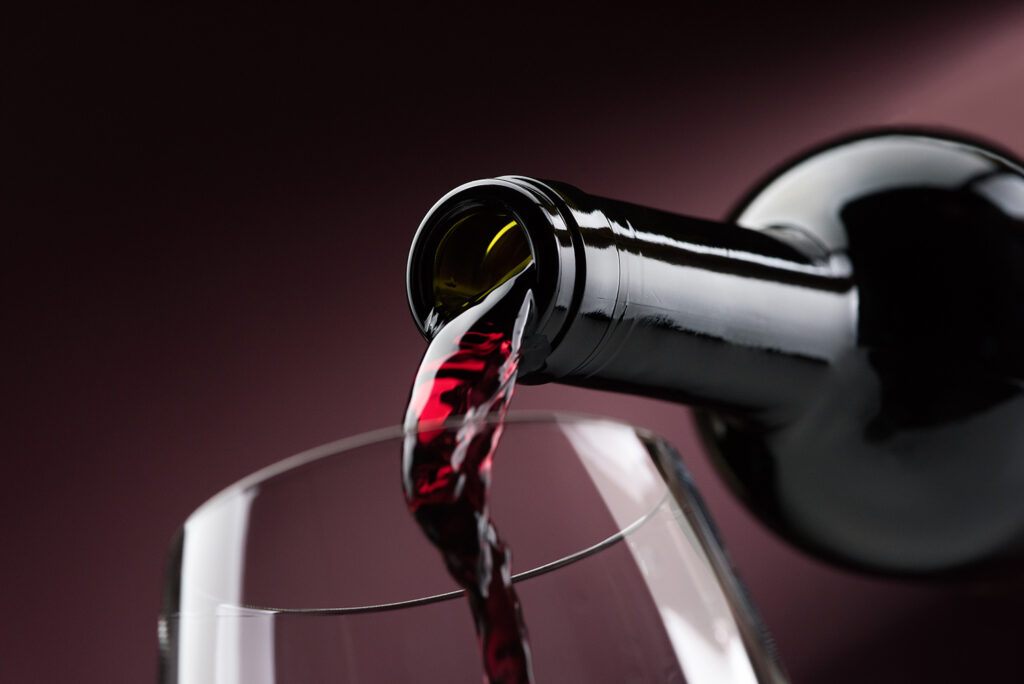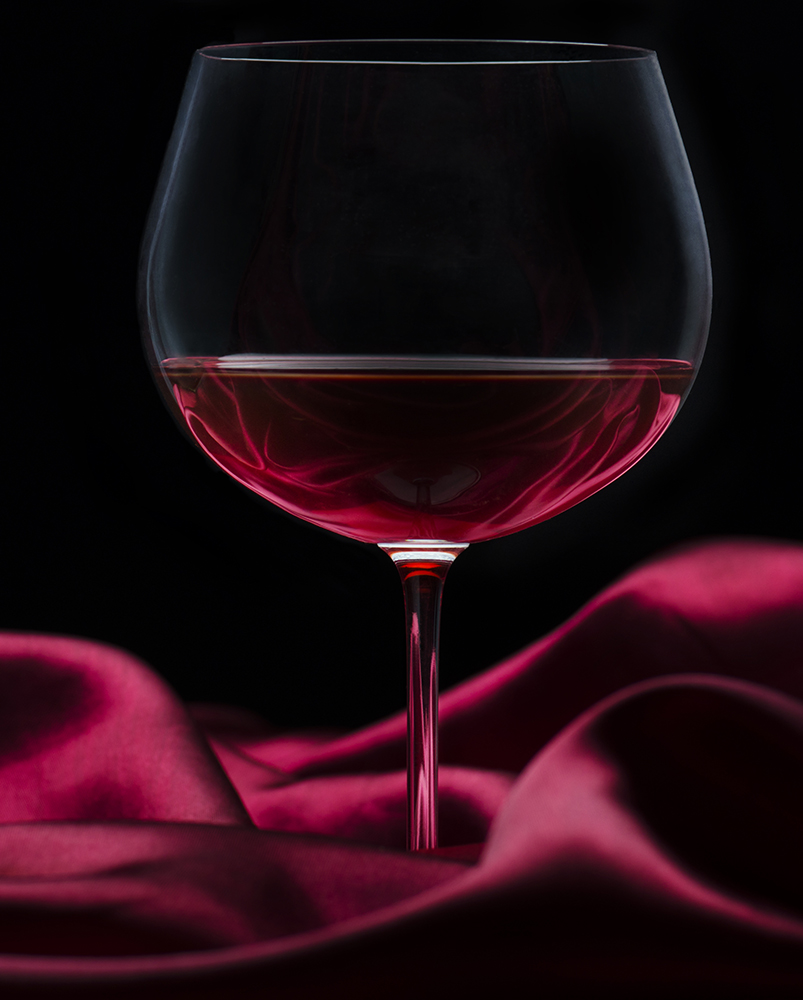 Bold and smooth. Poised complexity where dark fruit, spice, coffee, and cocoa, meet with classic barrel-aging notes.
Chemistry "Alliance" - Pinot Noir
10 Gl - 40 BTL
Willamette Valley, Oregon 2021
A collaboration between estate driven wineries Stoller Family Estate and Chehalem. Woodsy forest floor undertones and dank herbs are balanced with bright red berries and pomegranate notes.
Waving Tree - Sangiovese
13 GL - 52 BTL
Columbia Valley, WA 2016
This traditionally Tuscan grape has become of favorite of Washington State winemakers and this estate bottled gem showcases why. Black cherry, maraschino, and amaretto on the nose. Palate showcases big cherry notes enhanced by a lovely acidity. Barrel notes of oak, earth, and leather add an extra dimension of complexity.
Imagery - Cabernet Sauvignon
13 GL - 52 BTL
Sonoma, CA 2021
Mendoza, AR 2020
Soft tannins and tempered acidity are the key elements behind this sleek Malbec from the organic Proviva Winery. Silky smooth blackberry and plum are dusted with subtle cocoa and coffee notes. A staff favorite.
Sparkman Cellars "Wilderness" - Red Blend
15 GL - 60 BTL
Columbia Valley, WA 2020
Chateau Sicot - Bordeaux Blend
13 GL - 52 BTL
Côtes de Bordeaux, FR 2016
Being one of the smaller Chateaus in Bordeaux, this producer was able to quickly transition to full organic production and has maintained its certification for well over a decade. A simple but well balanced blend of mostly Merlot and Cabernet Sauvignon expresses dark fruit with notes of earth and leather in classic bold Bordeaux style.
#1 Elouan - Pinot Noir
80 BTL
Willamette Valley, Oregon 2019
Plenty of big flavor from this classy Oregon Pinot. Cranberry and cherry are firm and bright while more rustic notes of earth, tar, tobacco and leather bring added complexity.
#14 Freemark Abbey - Merlot
120 BTL
Napa Valley, CA 2019
#2 Devona - Merlot
140 BTL
Columbia Valley, WA 2019
Napa Valley, CA 2020
Tannins and acidity are a bit less aggressive than your average Napa Cab allowing a complex blend of dark fruit, tobacco, oak, spice, cocoa, and a touch of smokiness to take center stage.
Walla Walla Valley, WA 2019
The seven sustainable vineyards from family-owned Amavi have been producing some of the best fruit in Walla Walla since the 90s. The small addition of popular Bordeaux varietals adds a lush texture with dry tannins, bright acidity, and elements of plum, leather, cocoa, graphite, and dried herbs.
Walla Walla Valley, WA 2018
Utilizing one of the few "gravity-flow" wineries in existence is a credit to the winemakers' obsession with detail. The result is a dry, full-bodied gem. Bold plum and blackberry with touches of vanilla are followed by delicate savory notes and black pepper.
#25 Jordan - Cabernet Sauvignon
175 BTL
Alexander Valley, Sonoma County, CA 2018
#23 Antinori Family "Antica" - Cabernet Sauvignon
305 BTL
Atlas peak, Napa Valley, CA 2014
#16 Dunham - Syrah
112 BTL
Walla Walla, WA 2020
A favorite varietal in Washington state and this 100% estate-grown Syrah illustrates why. Deep purple complexion, bold dark chocolate and cherry flavors, with tobacco, wood, and dried herbs. This latest vintage is sure to be one of their highest rated yet.
#15 Saviah Cellars "The Funk" - Syrah
199 BTL
Walla Walla, WA 2019
Columbia Valley, WA 2017
Phenomenal juice from Seattle's urban winery, Nine Hats. The color is a distinctive blackish purple, but the velvety mouthfeel is truly memorable. A prime example of a high-level Malbec grown and produced with the focus on impeccability over mass production.
#7 Owen Roe "Sinister Hand" - GSM Red Blend
78 BTL
Columbia Valley, Oregon 2019
This legendary Syrah-heavy GSM is bright and juicy. Red fruit up front with complex barrel notes that give way to array fruit and spice flavors.
Mendicino, CA 2017
Classic California blend. Zinfandel and Petite Sirah heavy; it's big, bold, and juicy. Crisp tannins and a long dry finish bring flavors to balance and make it a very versatile food wine; perfect for Sparrow's menu.
Columbia Valley, WA 2017
A great representation of the bold grape varietals of the Columbia Valley. Within this deep ruby-purple wine are flavors of plum and dark fruit followed by notes of earth, cedar, and spice. Assertive tannins with well-integrated acidity.
#20 Pepper Bridge Trine
145 BTL
Walla Walla Valley, WA 2018

Alexander Valley, CA 2016
This primetime new world blend uses the five most common Bordeaux grapes with Cabernet Sauvignon forming the backbone. The meticulous aging and blending processes give way to full-bodied wine with a vibrant red and black fruit core enhanced by a touch of smokey dark chocolate, toasted coconut, and rose petals. Bold enough for steak but refined enough to pair well with roast chicken or salmon.
Columbia Valley, WA 2018
This premium Bordeaux-style blend is the favorite of head winemaker Bob Bertheau. A full two years of oak aging has fashioned a bold wine with vast complexity.
DOCG Chianti Classico, IT 2018
100% Sangiovese grown from exclusive ancient clones that thrive by forming deep roots into the tough rocky/sandy soil of this higher altitude vineyard. The result is bold with deep complexity; extra aging ensures smooth tannins and an overall polished elegance.
#18 Frescobaldi Chianti
485 BTL
#24 Antinori "Tignanello" - Toscana
405 BTL
Tuscany, IT 2019
#22 Antinori "Solaia" - Toscana
595 BTL
Tuscany, IT 2019
#27 Castello Di Perno - Barolo
220
Barolo, IT 2017
#19 Frescobaldi Brunello
510 BTL
DOCG Verona, IT 2017
Famiglia Pasqua only produces Amarone from their best vintages to ensure a consistent but explosive and complex character. Dried Corvina, Rondinella, Corvinone, and Negrara grapes deliver concentrated cassis and black fruit flavors. 20 months in oak ensures soft tannins and silky texture with an array of vanilla, spice, and herbaceous barrel notes. Outstanding with meats, rich red sauces, roasted vegetables or an after dinner nightcap amongst friends.
#26 Olivier Mavit "Le Chemin de Mavit" - Red Blend
75 BTL
Aude, FR 2016
#21 Ritme Cellar "Plaer" - Priorat
125 BTL
Priorat, SP 2018
Flama D'Or - House Cava
9 GL - 36 BTL
Bright tight bubbles. Dry on the palate with notes of crisp green apple and citrus peel.
Gerard Bertrand "Cote Des Roses" - House Sauvignon Blanc"
9 GL - 36 BTL
Pays d'Oc, France 2020
Lemon and pear notes strike the palate with a focused but pleasantly tart acidity. Finish is dry and clean.
San Giorgio - Pinot Grigio/Garganega
12 GL 48 BTL
delle Venezie, IT 2021
This old world Pinot Grigio displays classic pear/apple and citrus notes with added complexity from northern Italy's cherished Garganega grape. An excellent summer sipper for all occasions.
Raeburn Chardonnay
14 GL - 56 BTL
Oaky, creamy, buttery. All the flavors associated with Chardonnay from the region. Elegant but lush, excellent pairing with Sparrow's pasta or rich seafood dishes.
Domaine Victor Sornin - White Burgundy
14 GL 56 BTL
Beaujolais-Lantignie, FR 2022
This 100% French Chardonnay delivers a much cleaner and refreshing expression than it's oaky/buttery Californian counterpart. Stainless steel fermentation allows notes of crisp apple, lemon, and fresh hay to really shine. Great with ceviche, tuna tartar, or a sunny patio.
Maryhill "Proprietor's Reserve" - Albarino
14 GL - 56 BTL
Columbia Valley, WA 2020
A limited production single vineyard Albarino Reserve from touted Washington winery Maryhill. Stainless steel fermentation ensures fresh tree fruit flavors and bright tropical notes.
Chateau Haut-Blanville "Solal" - Rose
11 GL - 44 BTL
Pays d'Oc, France 2022
Organic farming and stainless steel fermentation. 50/50 Grey Grenache/Cinsault for a dry but fruity expression.
Flama D'Or - Brut Rose
12 GL 48 BTL
J. Laurens - Cremant De Limoux
60 BTL
Cremant De Limoux, FR NV
Mestres "1312" - Cava Reserva Rosé
75 BTL
Catalonia, SP 2019
Pale pink with a fruity/buttery nose. Extra bottle aging, but no oak to ensure roundness of the delicate red fruit and subtle nuttiness. Good acidity leads to a lengthly dry finish. Only 3500 bottles of this little gem produced in 2019.
Copinet - Blanc de Blanc
75 - 1/2 BTL
Champagne, FR NV
100% estate grown Chardonnay grapes from 40 year old vines. Light crisp apple with honey tones and a hint of toasty biscuits. A first rate pairing with rich fish like salmon, mild cheeses, and shellfish.
Louis Armand - Champagne
120 BTL
Champagne. FR
Champagne, FR NV
After 250 years of crafting some of the most respected and consumed Champagnes in the world it needs no introduction. Bold with tiny bubbles and charming acidity that conspire to invigorate lemon, crisp apple, pear, and toasty brioche flavors.
Domaine Serene - Evenstad Reserve Brut
280
Dundee Hills, OR M.V.
Dry Creek - Chenin Blanc
56 BTL
Clarksburg, CA 2021
Drawing inspiration from the style of wines of the Loire Valley in France, and touting decades of consistent production has made this overlooked varietal the bread and butter of Dry Creek Vineyard's white wine portfolio. Dry and light enough in body for an aperitif wine, while simultaneously displaying an impressive array of crisp, unoaked fruit flavors that pair flawlessly with all types of seafood cuisine.
Orin Swift "Blank Stare" - Sauvignon Blanc
75 BTL
Russian River Valley, CA 2018
Seresin - Sauvignon Blanc
80 BTL
Marlborough, NZ 2020
Organically grown, hand-harvested, fermented with native wild yeast and given a gentle oak treatment for a more dimensional Sauvignon Blanc than most from the region. Citrus and gooseberry collide with tropical flavors and distant savory notes brought by a small addition of Semillon. Lucious but dry texture with fresh acidity for a lasting finish.
Les Hauts De Lagarde - Bordeaux Blanc
50 BTL
Bordeaux, FR 2020
A refreshing blend of organic Sauvignon Blanc and Semillon that's not lacking in volume or richness while staying dry on the palate. Big citrus hits, with grapefruit leading the way are brought to balance by touches of honey, green apple, and a marked minerality. Superb pairing with snacks, apps, and a sunny patio.
Famiglia Pasqua - Passimento Bianco
56
Verona, IT 2020
Saracco - Moscato D'Asti
30 1/2 BTL
D'Asti, IT 2021
The medium sweetness one would expect from an old-world Moscato doesn't wear out its welcome or take center stage before allowing blossoming white flowers, honey-drizzled peaches, citrus, and tropical fruit to impact the palate. Great with gelato or sorbet of course, but also magnificent with spicier dishes.
Day Wines - Dazzles of Light
80 BTL
David Hill Riesling
65 BTL
Willamette Valley, OR
The Calling - Chardonnay
56 BTL
Sonoma Coast, CA 2021
Booker Vineyard "My Favorite Neighbor." - Chardonnay
80 BTL
San Luis Obispo, CA 2021
Classic Napa-style flavors of butterscotch and oak are present, but don't overwhelm the lemon/lime, orange blossom, and mineral notes present in this one of a kind Chardonnay. Select grapes are sourced from small independent vineyards neighboring the winery, hence the name, "My Favorite Neighbor."
Jean-Yves Devevey "Champs Perdix" - White Burgundy
110 BTL
Bourgogne Hautes-Côtes de Beaune, FR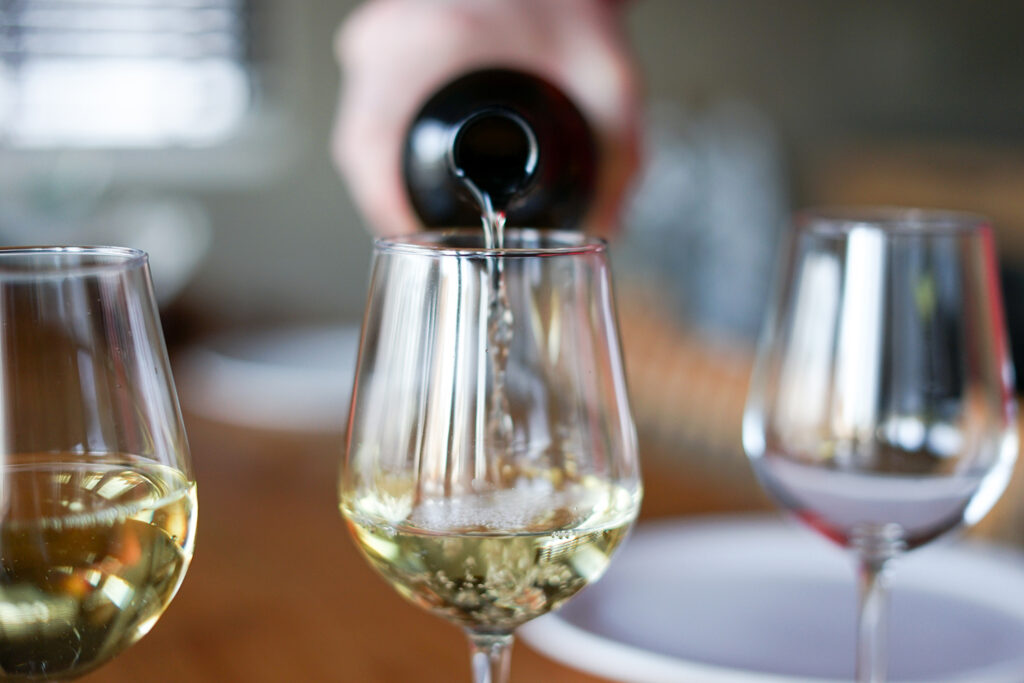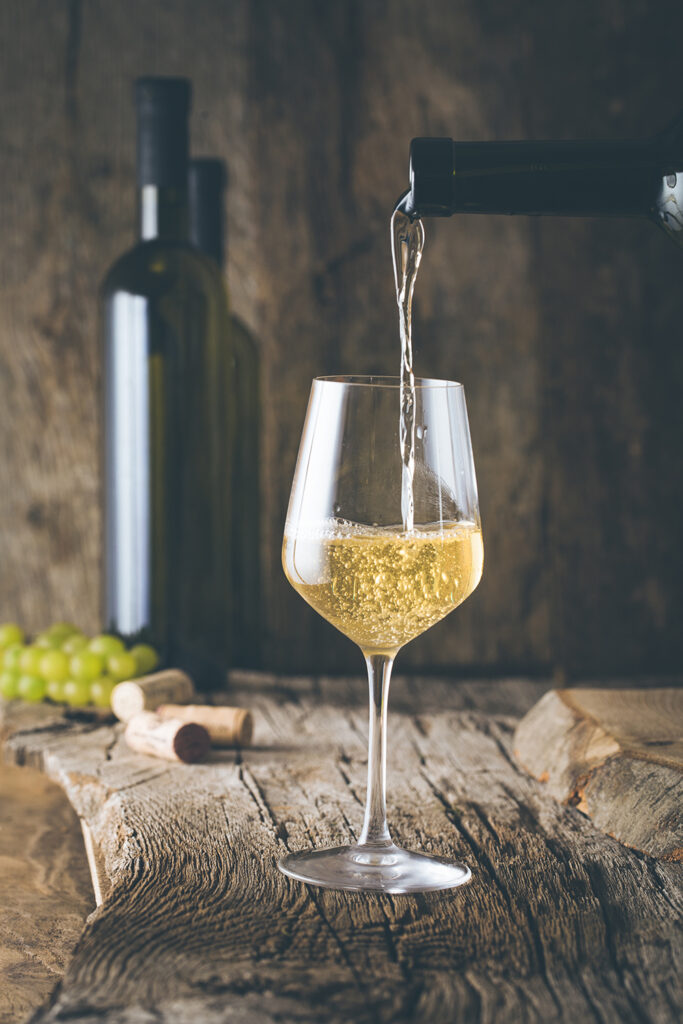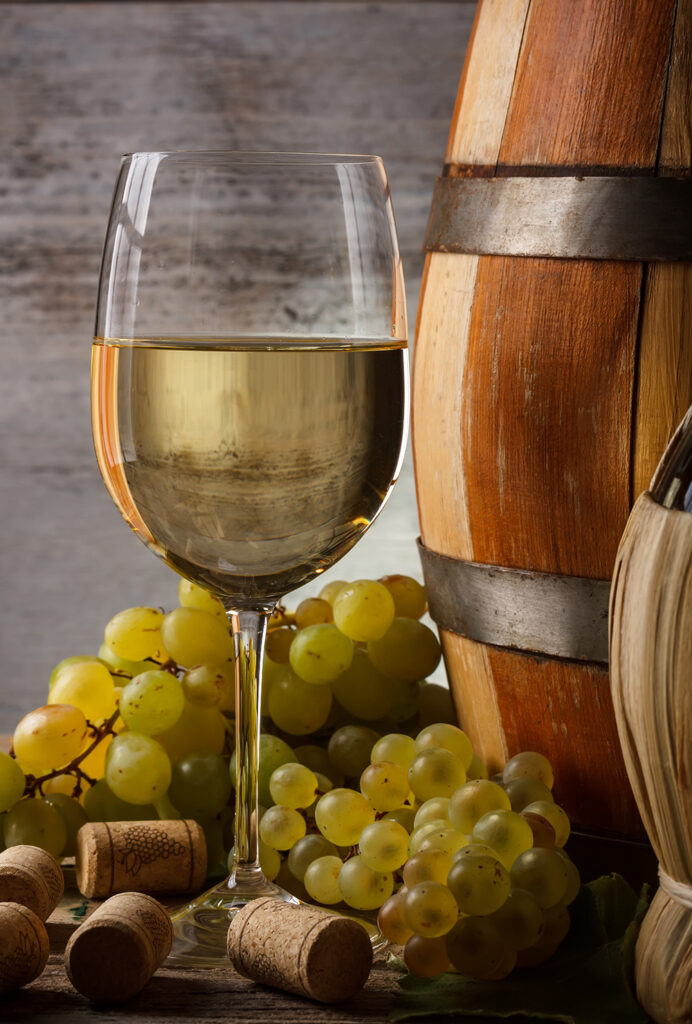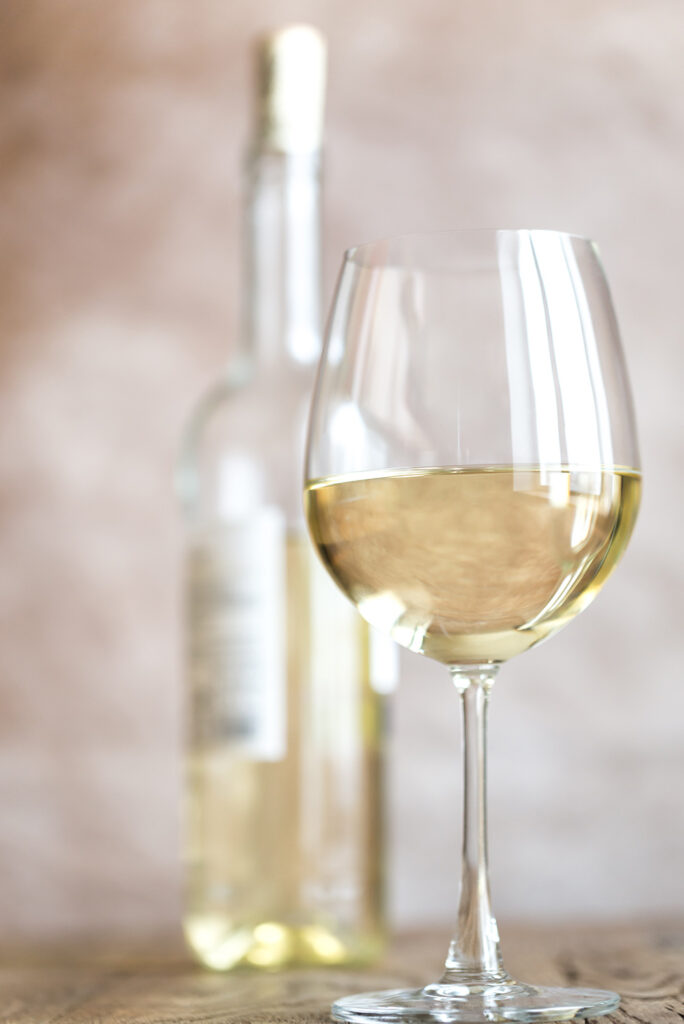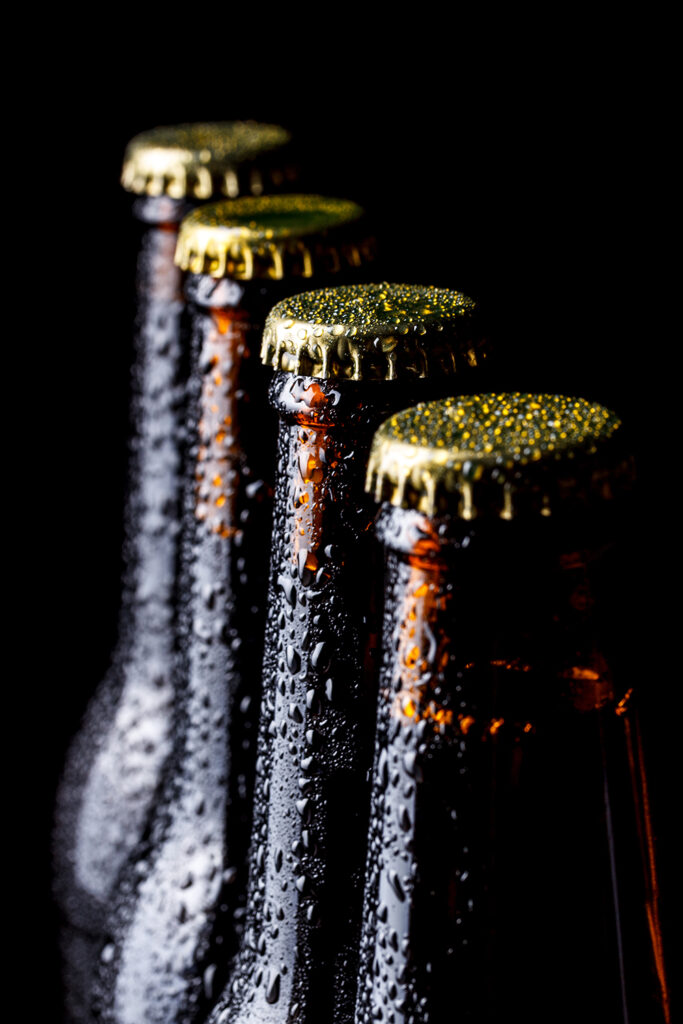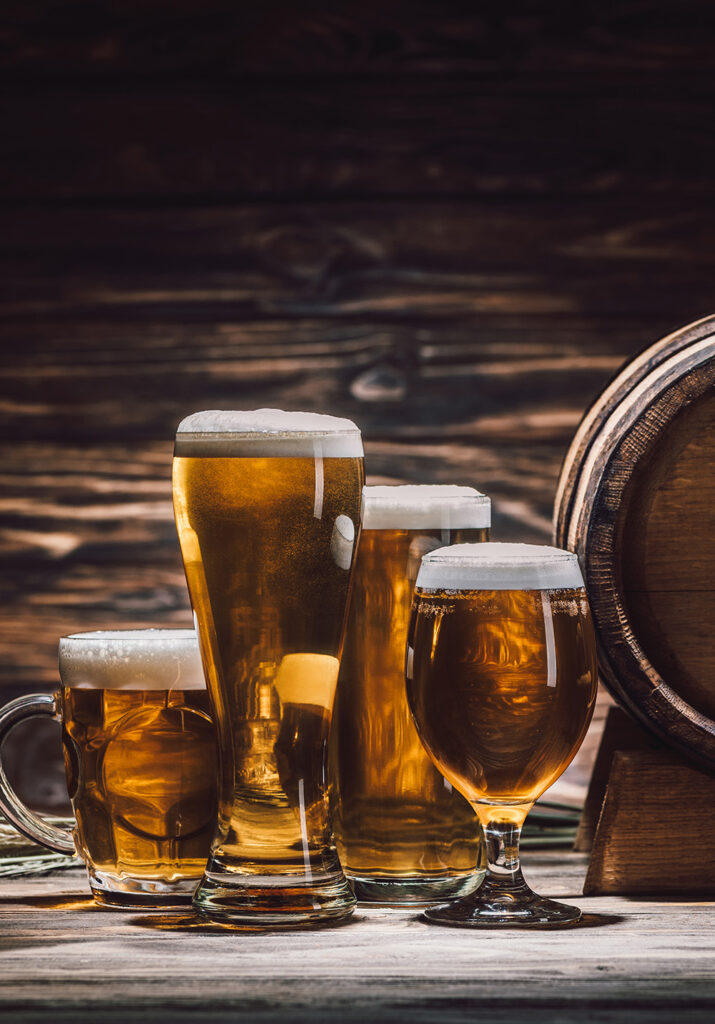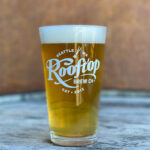 ABV: 4.5% IBU'S: 23
Escape en La Azotea! Rooftop's Mexi Lager is meant to be enjoyed in the sunshine, brewed with real lime juice!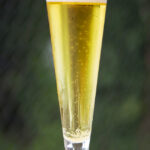 ABV: 5% IBU'S: 36 - Golden, dry, bitter, floral, snappy
Crossbuck Paddock Road Hefeweizen
8
ABV: 5.3% IBU'S: 15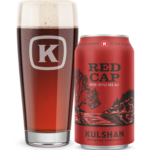 ABV: 4.8% IBU'S: 21
Medium in body and creamy on the pallet, it lingers pleasantly and has a malty sweet finish.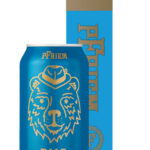 ABV: 5.4% IBU'S: 25
With aromas of berry and citrus, notes of mango, cantaloupe and a crisp, full, finish.
ABV: 6.8% IBU'S: 70
With complex citrus, fruity, and floral aroma and flavors.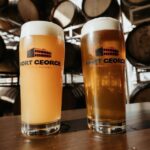 ABV: 7.2% IBU'S: 48
Tasting Notes: 2-Row Barley, Pilsner, C15, Flaked Corn, Aromatic
Icicle Brewing Hazy IPA
8
ABV: 6.3% IBU'S: 30
Their signature hazy is a bright, tropical and juicy IPA with Mosaic, Citra, El Dorado and Simcoe hops, giving it notes of mango, pineapple, tangerine and apricot that excite the nose and palate. The malt profile provides a body that ends each sip with a light and pillowy mouthfeel.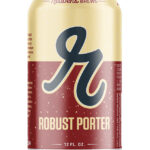 ABV: 5.9% IBU'S: 30
Roasty brew with coffee and chocolate in the nose, balanced by complex caramel malt flavor and a medium full, malty mouthfeel.
Stoup "Neck Tats" Double IPA
8
Locust Black Cherry Cider
8
Athletic Brewing "Run Wild" IPA NA
7 Can
ABV: <.5% IBU'S: 35
Lewis and Clark Bourbon. Amaro Blend. Angostura Bitters.
Peat Barreled Big Gin. Ginger Infused Honey. Lemon.
Tequila, elderflower, lime, cayenne agave nectar, spiced rim.
Aperol. Passionfruit. Lavender Syrup. Lime. Cava. Cardamom Bitters.
Raspberry Fields Forever
15
Raspberry and Hibiscus Tea Infused Wheatley Vodka. Honey. Lemon. Cava Rose. Grapefruit Bitters.
Sotol. Cardamaro. Brucato Orchards. Peychaud's Bitters.
Mars Iwai 45 Whisky. Green Tea Infused Bianco Vermouth. Dry Curacao. Yuzu Bitters.
Kapena Tequila. Lemon. Honey. Fire Tincture. Egg White.
White Wine. Citrus. Herbs. Liqueur. Brandy. Secrets.
A Path In The Wild (Non-Alcoholic)
10
Wilderton NA Aperitif, Pathfinder NA Amaro, Lemonade, Grenadine, Fever Tree Tonic.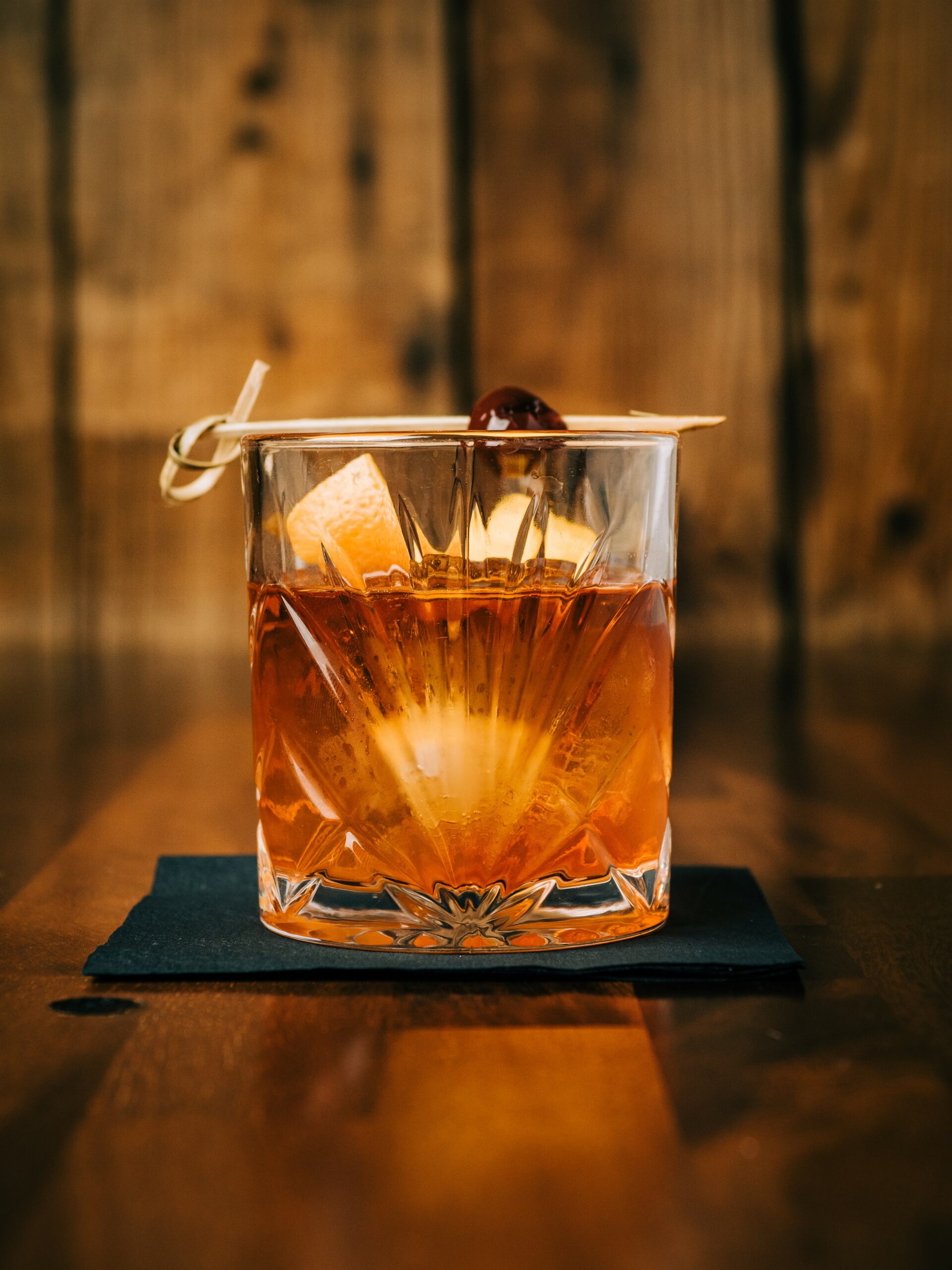 Ketel One Grapefruit Botanical
11
Grain.
Holland.
Lewis and Clark Bourbon
W
9
Blended bourbon whiskey containing four-year-old straight bourbon whiskey distilled in Kentucky, finish with Oregon Oak right here in the Pacific Northwest.
Redwood Empire "Pipe Dream" Bourbon
10
Old Forester Straight Bourbon
11
Oola Waitsburg Bourbon
11
From Seattle's longest running distillery.
10 yr. Kentucky Straight Bourbon.
Aged in apple brandy barrels.
Four Roses Single Barrel
14
E.H. Taylor Small Batch
15
Michter's Small Batch Bourbon
15
Milam and Greene Single Barrel Bourbon
15
A blend of Kentucky and Texas straight bourbon with ingredients sourced from as far away as the PNW. Hand picked barrels ensure a refined elegance from this unique producer.
Kentucky Straight Bourbon. Barrel proof, unfiltered.
12 years aged, cask strength.
George Dickel Bonded Tennessee Whiskey
16
13 years aged.
Fox and Oden Small Batch
17
A blend of 8-15 year Bourbons that use between 21-36% rye on the mashbill.
E.H. Taylor Single Barrel
19
Four Roses Small Batch Select
19
Limited Release blend of Bourbons with a minimum of six years. 114 proof.
This reproduction of a pre-prohibition Bourbon recipe is finished in sherry and Cognac casks.
A limited release blend of 9, 11, and 18 year Bourbons.
Old Elk Sherry Cask Bourbon
26
Redwood Empire "Emerald Giant" Straight Rye
10
Mischief John Jacob Rye
11
Benjamin Chapman 7 Year Rye
12
Michter's Single Barrel Rye
15
Kentucky straight rye blended with Port.
High Plains Blended Rye
16
Angel's Envy Finished Rye
21
Whistle Pig 10 Year Rye
21
6 year aged, barrel proof rye.
Canadian rye blended with Kentucky, and Tennessee whiskey. Aged in apricot brandy, Martinique Rhum, and Madeira casks.
Japanese plum infused whisky.
The original American single malt from the great state of Oregon.
Glenlivet 14 Cognac Cask
16
American Single malt whisky from Seattle, WA.
Rich Japanese whisky made with a blend of rye, wheat, and barley.
Macallen 12 Sherry Cask
25
Compass Box "Hedonism" Blended Scotch
30
McCarthy's 6 Year Sherry Cask
30
Cask strength 6 year American Single Malt aged in PX sherry casks.
Hibiki Blossom Harmony
43
Fine Japanese Whisky finished in sakura wood casks.
Macallen 18 Year Sherry Cask
55
Potters Crown Canadian Whisky
9
Snake River 6 Year Canadian Whisky
10
C.E.O. 12 Year Canadian Whisky
11
Rancho Alegre Reposado
W
9
Mexico- Sweet and fruity aroma of buttercream cake icing and dried mango, with a medium-dry palate of cedar wood and coconut. Short finish is smooth with herbal and spice notes.
Small batch tequila with over 100 years of tradition. Big agave notes are backed by herbs, grassiness, citrus, and black pepper.
Infused with Li Hing, a Hawaiian plum, resulting a delicious sweet and salty tequila.
Dos Hombres Mezcal Joven
10
Bosal Mezcal "Ensemble"
15
Bosal Mezcal "Tobasiche"
18
La Luna Tequilana Mezcal
22
Bosal Mezcal "Pechuga"
24
Quechal Sotol "Wheeleri"
15
Smoky Mexican Spirit made from Sotol, a relative of asparagus.
Rum, Rhum Agricole, and Cachaca
3 years aged white Jamaican rum.
Kirk & Sweeney Reserva
10
Okinawan pot still rum aged upwards of five years in American oak.
Kirk & Sweeney Burning Mast
12
Clement Rhum Agricole V.S.O.P.
15
Aged a minimum of four years.
Novo Fogo Silver Cachaça
11
Lewis and Clark
W
9
Copper pot distilled in a London Dry style from juniper, coriander, angelica, cassia and orris, with bright flavors of lemon, spirit and spice.
Big Gin Bourbon Barreled
10
Copperworks Small Batch Gin
10
Uncle Val's Restoritive
10
Small batch organic gin from Oregon.
NDC New Zealand Dry Gin
13
Big Gin Barrel Reserve
15
Refined Japanese gin using exotic herbs and botanicals like bamboo leaves, ginger, cypress, yuzu, peppercorn, shiso, orris root, lemon, and juniper all wrapped up in green tea. A truly unique experience in gin.
Classic Scandinavian style liquor produced in Michigan.
Norden's Aquavit Snaps Edition
11
Norden's Aquavit with strawberry, rhubard, hibiscus, and damask rose.
Noilly Dry Vermouth
W
8
A medicinal hemp based nonalcoholic Amaro.
Bitter-sweet nonalcoholic aperitif.
Smoky earthy nonalcoholic spirit.
St. George Coffee Liqueur
10
Tempus Fugit Creme De Cocoa
11
Sainte Louise Pale and Old
10
A Bolivian spirit derived from Alexandria Muscat grapes.
Clear Creek Apple brandy
11
Specialty Brunch Cocktails
fresh-squeezed orange or grapefruit juice, Flama d'Or Cava.
carafe of fresh-squeezed orange or grapefruit juice with a bottle of Flama d'Or Cava.
vodka, homemade spices, tomato juice, topped w/ bacon
Jameson, locally roasted "Armistice" coffee, baileys whip
Classic Espresso Martini
13
Vodka, kahlua, bailey's & armistice espresso
The Silk Road To Recovery
14
Banana Infused Brandy. Amrut Old Port Rum. Nocino. Cinnamon Syrup. Oat Milk.
Roasted in house, by Armistice Coffee, A bland of beans from Brazil, Honduras, and Ethiopia. A light roast with balanced notes of milk chocolate, red berry, and a nutty finish.
A bland of beans from Brazil, A medium roast with balanced aromas of dark chocolate, and peanut.
Espresso / Decaf Espresso
4
two shots of Armistice Coffee's precisely pulled espresso blend. Lightly fruity, and chocolatey. Perfect with dessert.
silky foam poured over two shots of espresso
two shots of espresso with perfectly steamed milk
two shots of espresso with a dollop of foam scooped on top
Hot Tea - Please ask for our selection
4
chamomile, moroccan mint, earl gray and, peppermint green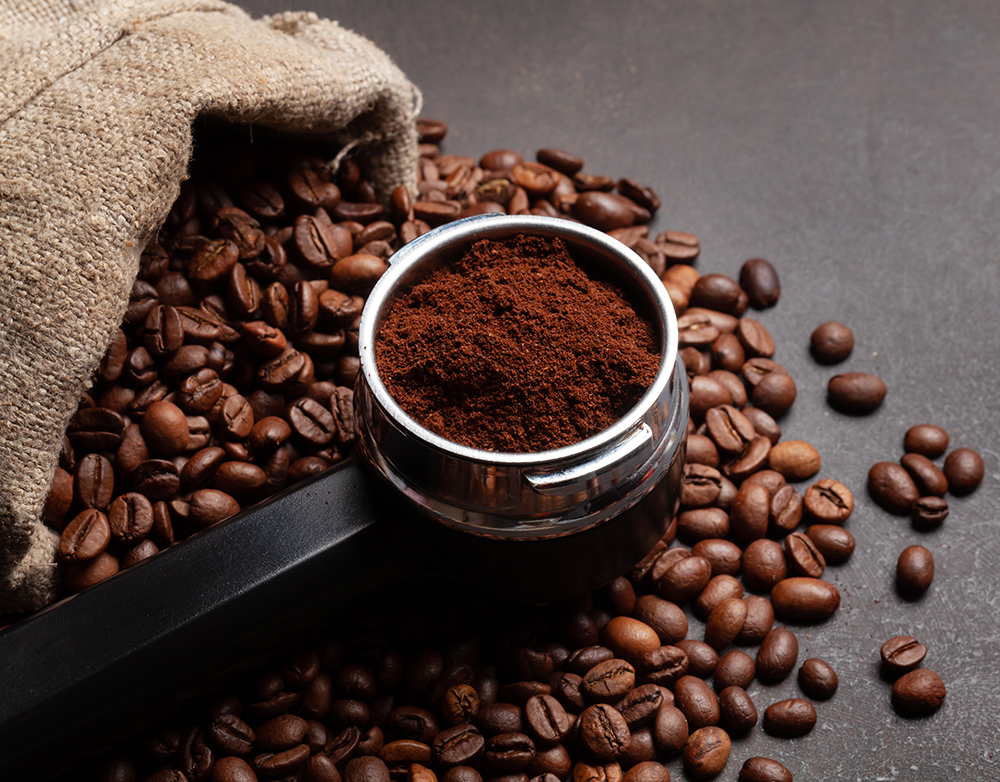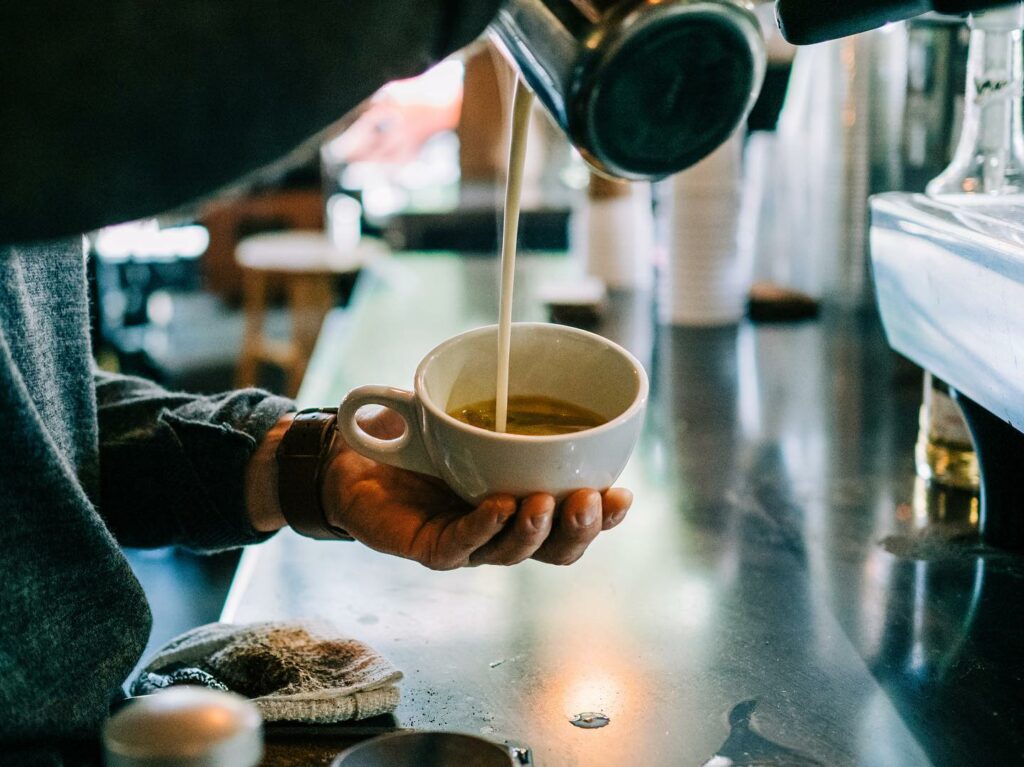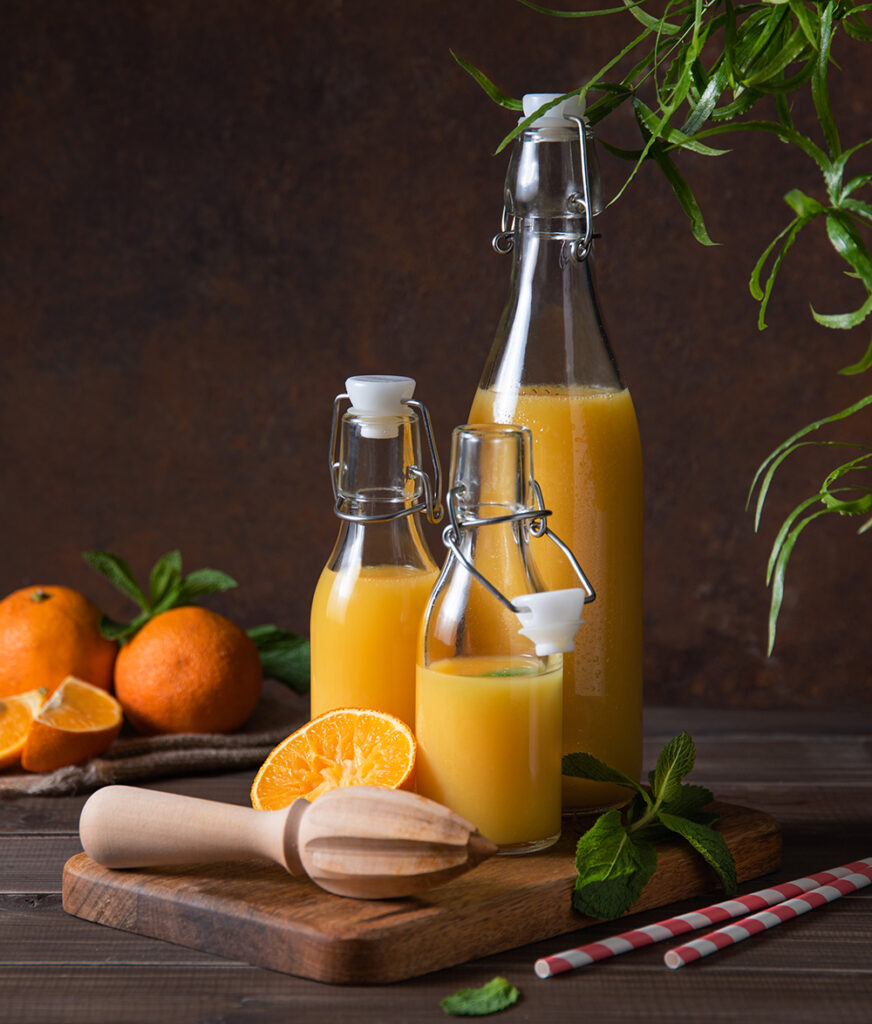 Juices & Carbonated Drinks
Mexican Coca-Cola / Sprite
5
made with cane sugar, imported from Mexico. This is the way soda was intended to taste.
Fresh Squeezed Orange Juice
5
a wonderful treat. A far cry from what passes as orange juice at the grocery store, the real deal is incredibly fruity, sweet, and is loaded with Vitamin C.
Fresh Squeezed Grapefruit Juice
5
elevate your day with a glass full of vitamin C, vitamin A, magnesium, potassium, and so much more!
refreshingly sweet and subtly tart. A delicious way to get your daily dose of vitamin C and unique cranberry health benefits
flowing from natural springs within the Italian Alps, the water's contact with the rocks purifies and enriches it with mineral salts; by the time the water is sourced, it has been naturally filtered underground for 30 years.