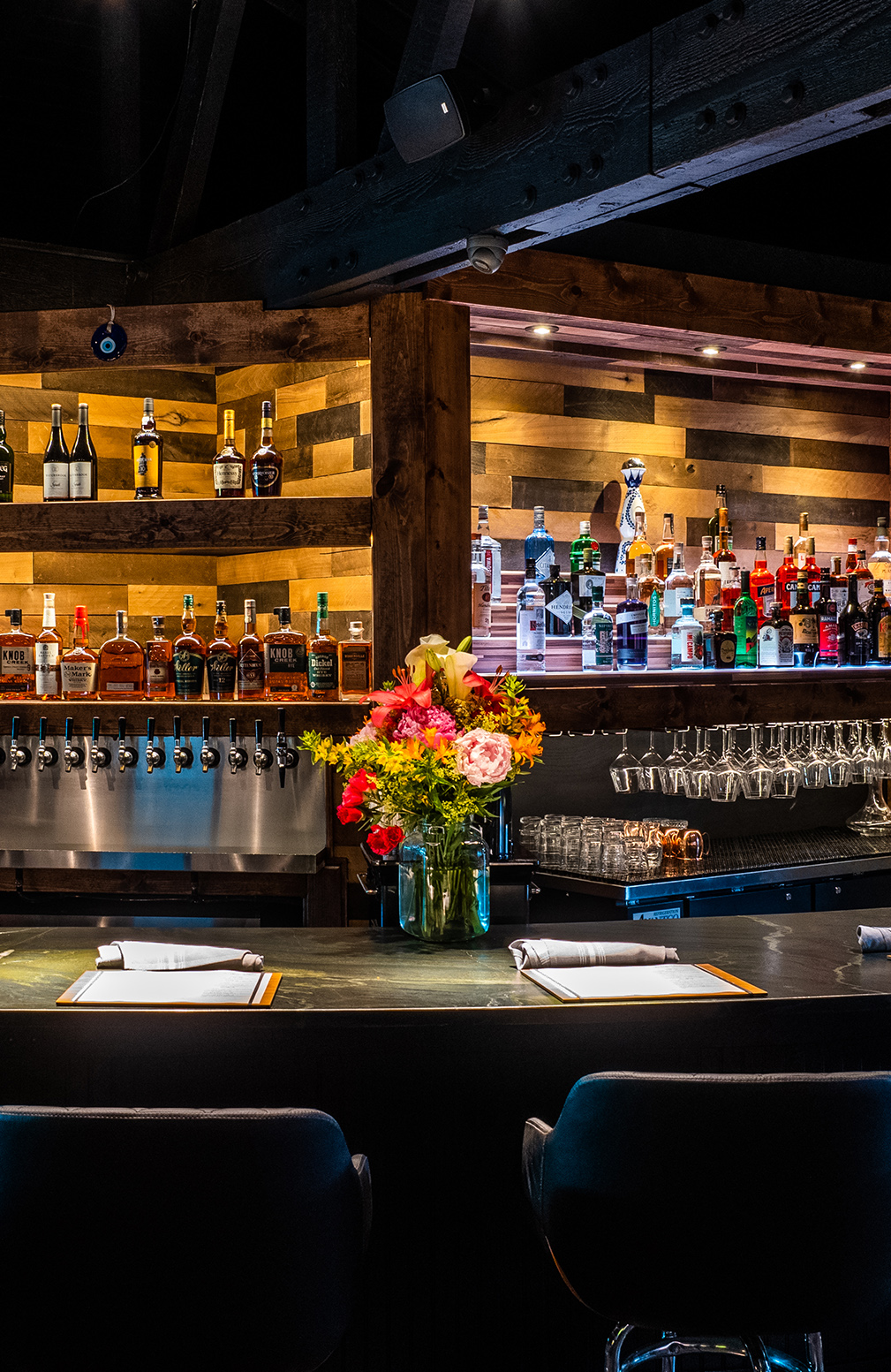 Lounge
At Sparrow, we wanted to build a bar that suits the neighborhood in Kirkland. We started with a gorgeous bar top that is an avocado skin leathered quartzite important from Brazil. When you touch this stone, you will find it hard to keep your hands off it. 
At the bar section of this beautiful Kirkland Restaurant, we have built beautiful booths with high top tables. Our comfortable bar chairs will allow you to enjoy your craft cocktails & delicious wine with your friends or your special someone. 
Our Happy hour allows you to wind down after a long day of work, everyday between 3 and 5 and late night on Friday & Saturday nights from 10 till midnight.